---
ABOUT US
Zip Kit Homes is a division of Timberhawk Inc. Our factory is located in Cedar City, UT. We have been in the construction industry for 20+ years and have built hundreds of homes, apartments, and townhomes throughout the Western United States. We have been recognition by and featured in several top magazines, including Builder Magazine and Dwell for our efficient home building practices.
During our early stages we utilized several different construction methods in order to maximize efficiency, including panelized construction, pre-cut framing packages, and modular prefab designs.
We've come to discover that high performance, panelized kit homes are the best option for us — and for our clients. Panelized kit homes allow us to maintain a high level of quality control, enjoy a rapid production process, and use the latest building science techniques – while always striving to keep costs competitive.
We realize our homes are not for everyone and every situation. That's OK! Please contact us if our construction method aligns with your building goals.
THE OWNERS
Chris Jaussi
Chris has been involved in the construction industry for most of his life. He received his bachelor's degree from the University of Utah and MBA from Arizona State University.
After completing his education, Chris remained in the construction industry while also working in international business. He has worked and lived in both Brazil and Chile. Chris is passionate about highly-efficient, affordable design and lean building practices. He and his wife Jamie started Zip Kit Homes in 2011 as a DBA of Timberhawk Homes.
Jamie Jaussi
Jamie Jaussi has been involved in the construction industry for over 25 years. She started her professional career as an administrative assistant for Ames Construction in Salt Lake City, UT. She then moved on to Timberhawk Homes, where she's held numerous management positions. She and husband Chris co-founded Zip Kit Homes in 2011. Jamie is a member of the Navajo Tribe and is very proud of her Native American heritage.
Jamie has lived and worked in a variety of locations throughout the world, including Brazil, Chile, Arizona, Oklahoma and Utah. She is a wife and mother of four children and considers her family the number one priority in her life. She enjoys being a mom, running, biking, cooking, shopping and traveling with her family. Jamie has an Associate's Degree from Dixie State University and a Paralegal degree from Westminster College in Salt Lake City, UT.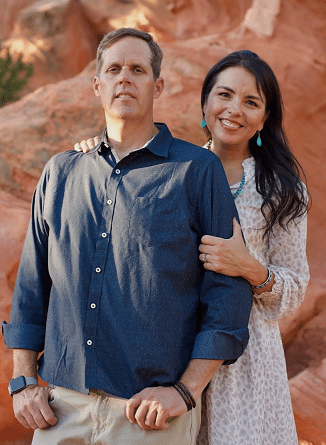 CONTACT INFORMATION
Zip Kit Homes
3665 West 2700 South
Cedar City UT 84721